a cosy evening at home with bob, who was preparing zinc plates for etching.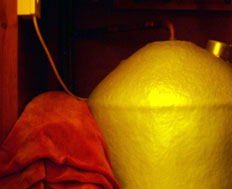 i've always been struck by the relaxing, peaceful nature of sounds emanating from the airing cupboard [probably something to do with my early childhood bedroom being the room of the house with the airing cupboard, i suppose], but these sounds can also be very intricate and sonically extremely interesting.


i didn't get out of the house as planned today, so instead found myself inside the airing cupboard with a couple of mics.






a nice sunny day, unseasonally warm for november. a couple of houseflies [one of them a rather large black specimen] had woken up, thinking it was spring, and found themselves trapped in the house. here they are, trying to escape through the glass of our bathroom window.



« Previous Page
—